Innovative Companies
Start with Innovative People
Ask any of our employees, They will tell you they love working at Kastle. They value the team atmosphere, technological innovation, and customer service approach that define the brand. This passion is reflected in our numbers— many of our employees have been with Kastle for more than 35 years!
What makes Kastle a great place to work?
Hear from current employees, review career areas, and explore Kastle's continuous learning program and learn more about our benefits below.
LP.SKU-D4.CTA
our collaborators
Chris C.
Sales l Houston, TX
"Working for Kastle has been a challenging and rewarding experience. However, the rewards have eclipsed the challenges entirely. One reality which I found enticing about Kastle was the tenure of many of the staff. I quickly realized the team that I was joining was genuine, devoted, and relationship-focused. I truly enjoy taking on these challenges with such amazing folks."
Catherina B.
Senior Account Manager, Client Services l Houston, TX
"In 2021 I participated as a member of the Diversity and Inclusion committee. We plan and facilitate uncomfortable conversations to ensure our work population has tools to navigate a more diverse workforce. I was also selected to participate in the Bonfire Women in Leadership program. There I can enhance my network and collaborate with women all over the world to fine tune my leadership skills. Kastle has made these opportunities available to me and I am grateful for it."
Emily M.
Recruiting Coordinator l Falls Church, VA
Since joining Kastle, I've lucked out and get to work with the best colleagues who go above and beyond to help shape my career. My team is responsive to my interests and always eager to support my career growth which is crucial for a young professional like myself. I've had the opportunity to shadow my colleagues to learn more about their roles to gain a true understanding of the possibilities here at Kastle.
Eric T.
Field Supervisor, Installation & Service – Falls Church, VA
"For the 11 years I've been working for Kastle, everyday has been an interesting adventure. Working in the installation department has put me around a strong group of teammates and exciting locations. Each project is unique and challenging. A sense of pride and accomplishment is very rewarding at the end of each project. Transitioning from the automotive industry into security, I had no experience or idea what I was in for. Thanks to the strong support of our dedicated senior staff, learning and growing with this company has been a joy. I feel a sense of accomplishment and respected by the staff and company. I am thankful for this opportunity."
Reginald O.
Installation & Service Project Manager l Southern California
"As a Project Manager, what attracted me to Kastle Systems was it being a small but rapidly growing company here on the West Coast. In this environment, you really get to know each other as family rather than just coworkers. Even with the growth we are experiencing, we are still able to maintain that family atmosphere. The teamwork, camaraderie, willingness to help, inspire and share accomplishments make it easy to come to work. I am thankful to be a valued member of this organization and look forward to a bright future ahead."
Shuron C.
Front Desk Manager l Falls Church, VA
"I enjoy the people and the diversity. I feel I am appreciated and allowed to take initiative to get things accomplished. I am trusted as an employee. I love Kastle because no day is ever the same. Each day I am presented with new challenges and situations, which really helps me to stay focused and interested. I also enjoy being able to be as creative as I can be."
Live Your Best Life
Medical, Dental, Vision
We provide medical, dental and vision insurance benefits respectively to our regular associates who work 30 or more hours per week. We offer three medical insurance options to give you flexibility based on your personal needs.
FSA & HSA
Kastle provides our full-time associates the opportunity to contribute to both medical and dependent care Flexible Spending Accounts (FSA) and Health Savings Account (HSA)
Employee Assistance Program
If you need guidance navigating mental health, financial or legal concerns, Kastle provides an Employee Assistance Program (EAP) for 24/7 support — at no extra cost to our employees. Trained professionals will connect you with the consultant or service best able to help.
Bright Horizons Lifestyle Assistance
Kastle offers a backup family care and support program through Bright Horizons. Employees can secure a wide variety of services at discounted rates and back up care at a minimal co-pay.
Performance Coaching
Kastle offers a personal coaching and support program through Aduro, at no cost to you. The program includes mental health coaching, digital resources like a stress relief toolkit, mini-courses you can take at any time, and activities to better develop wellbeing and a proper work-life balance.
Perks & Extras
Virtual cooking classes (healthy cooking with world class chefs), Wellness challenges to earn points for prizes. Kastle Discount Programs including: Entertainment and travel discount with Working Advantage and Plum Benefits, Mobile plan discounts, 24 Hour Fitness – Discounted Gym membership… and many more!
Life Insurance
Life, Accidental Death and Dismemberment and Disability insurance. All regular associates who work 30 hours per week or more are automatically covered.
Future Planning & Personal Development
401(k) Retirement Savings Plan is available to all associates who meet eligibility requirements. We also have an education assistance program with tuition reimbursement for higher learning.
Time Away
We want our associates to enjoy time off to refresh and re-energize. We also recognize that sometimes life just happens. Our paid time off program encourages you to maximize your work/life balance. We provide: Paid Holidays, Vacation & Sick Leave and Volunteer Paid Time Off.
Kastle
C.A.R.E.S.
Community Advocacy Through Resources Education And Sponsorship
Giving Back to Our Communities
As a company that places a premium on service, Kastle continually looks for opportunities to give back to the community. We support a number of worthy causes, such as JDRF, So Others Might Eat (SOME) food kitchen, Toys for Tots, The Children's Inn at NIH, ALS, Higher Achievement, American Red Cross blood drives, and Wounded Warriors, in addition to other worthy causes. In fact, Kastle was named to the 2018 and 2019 Corporate Philanthropy Lists by the Washington Business Journal and recognized as one of Greater Washington's leading corporate supporters of area non-profits. Kastle has also partnered with Move for Hunger, a national non-profit organization, and provided financial support to their organization, as well as holding annual company food drives across our offices in support of their mission to reduce food waste and fight hunger.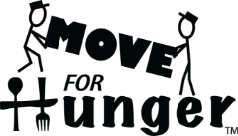 Join Our Talent Network
Don't see a job that matches right now? No problem! Upload your resume, add your LinkedIn profile and sign up for job alerts to stay up to date on new Kastle job openings. Follow Kastle on LinkedIn for company updates.