Our Commitment to Diversity, Equity, and Inclusion
We believe that a diverse and inclusive work environment contributes to greater success for our clients, our colleagues, and Kastle. We endeavor to provide an atmosphere that allows all individuals to feel welcome and respected.
AWARENESS
Create and support awareness. Establish an awareness program to increase employee awareness of the experiences of others and learn how to be welcoming of differences.
EXPOSURE
Enable exposure. Create opportunities for individuals to gain greater exposure to those who are different from them in order to foster the building of relationships, understanding and support.
INFLUENCE
Develop and extend influence. Partner with other groups in the organization and the community to increase opportunities for under-represented groups.
Employee Lead Diversity Committee
Kastle's Diversity Committee gives employees opportunities to participate and contribute to ongoing diversity awareness initiatives, create programs for meaningful change, as well as lead events throughout the year. The Diversity Committee helps to share a culture of belonging to attract and retain top tier talent. This rotating committee provides uplifting and supportive collaboration across different departments while supporting Kastle's DE&I efforts.
One of the committee's events, "HERStory", included a panel of Kastle women who shared their experiences in the workplace and how they balance work and life.

Other awareness related programs on topics like Uncomfortable Conversations, along with facilitated Management Training and a companywide weekly email highlighting diverse stories help to create and support employee awareness and understand the experiences of others.
After completing the program, Bonfire women become better leaders, improved collaborators, better decision makers, and stronger communicators.
Explore Bonfire
Our Influence
By partnering different Kastle departments with outside organizations in the community, we've extended our influence to create increased opportunities for under-represented groups.

CityBridge – provides high school students with an opportunity to obtain real world work experience at Kastle through an internship that exposes them to different career opportunities and helps put them on the path to college.

Apprentice Program – We created an apprenticeship program targeted at recent grads from technical trade schools interested in the technician industry. The program is registered with the Department of Employment Services (DOES) for the District of Columbia and provides a career path at Kastle for those who may not otherwise have opportunities to enter the installation and service technician field.
LP.SKU-D4.CTA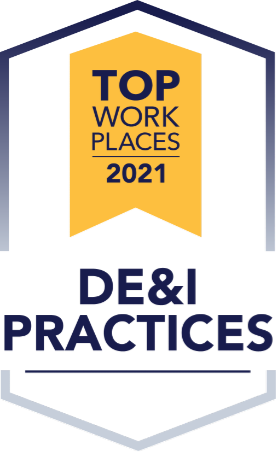 Kastle is honored to be recognized with a Culture Excellence Award for Diversity, Equity & Inclusion practices from Top Workplaces. We strive to maintain a welcoming and inclusive culture for all our employees, and believe our teams working together bring the best results.
Connecting With Colleagues
Whether it's a volunteer day, a casual team outing, coming together for a cause, or even a virtual game day, our people always find unique and meaningful ways to connect.
Join Our Talent Network
Don't see a job that matches right now? No problem! Upload your resume, add your LinkedIn profile and sign up for job alerts to stay up to date on new Kastle job openings. Follow Kastle on LinkedIn for company updates.